Data Analytics
Analytics
Novaquark data and analytics
Setup and lead data/analytics: sales, tech and in-game customer behavior & retention with redshift, snowflake, tableau and python. Metrics are collected from the various databases (business and game) as well as streamed from the players machines. Note that the pictures bellow are not representative of real business data and are often simplified versions.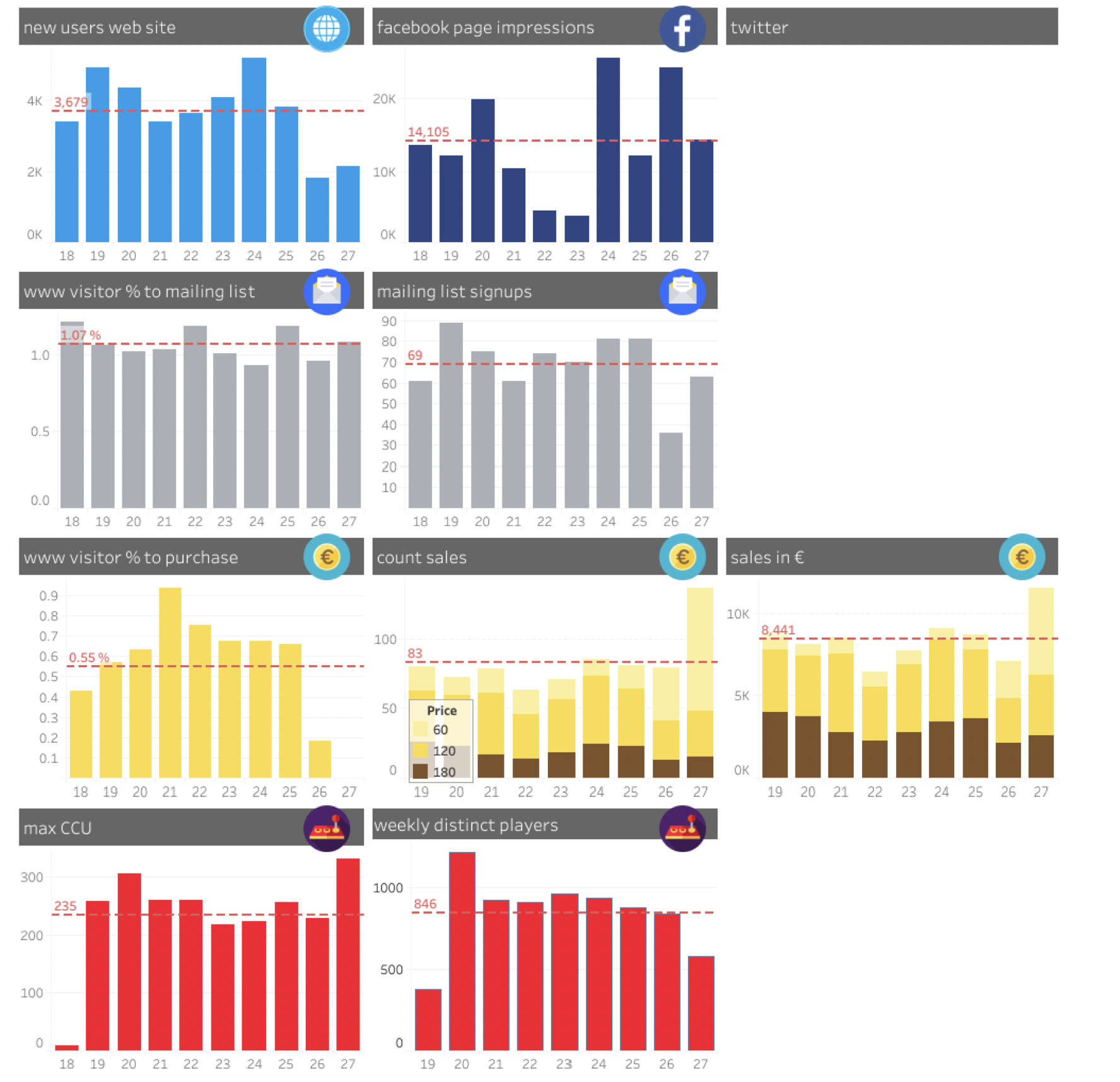 Executive dashboard
Featuring CCU, WAU, sales, web site visitors ...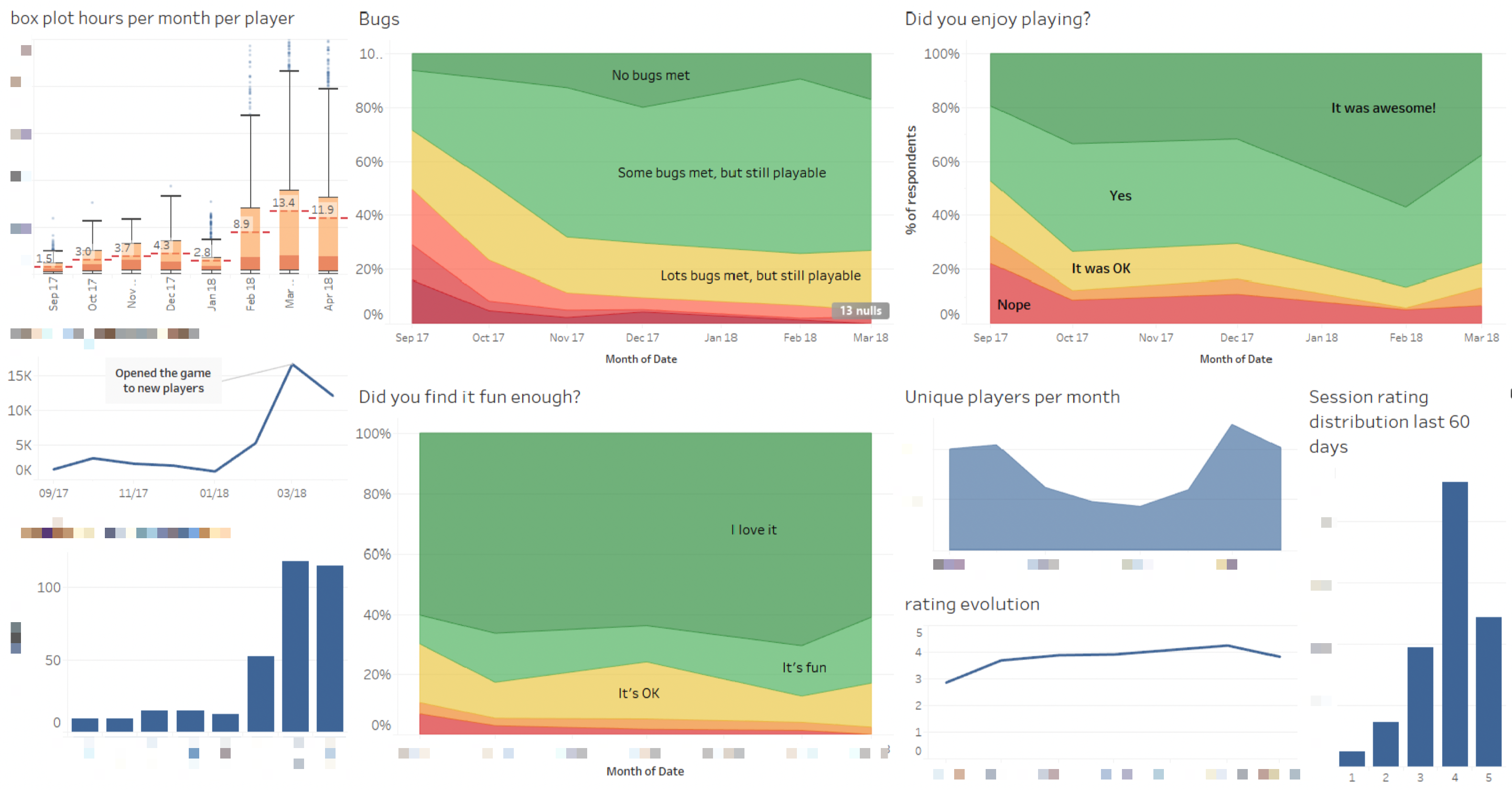 Early opening dashboard
Customer satisfaction, play time distribution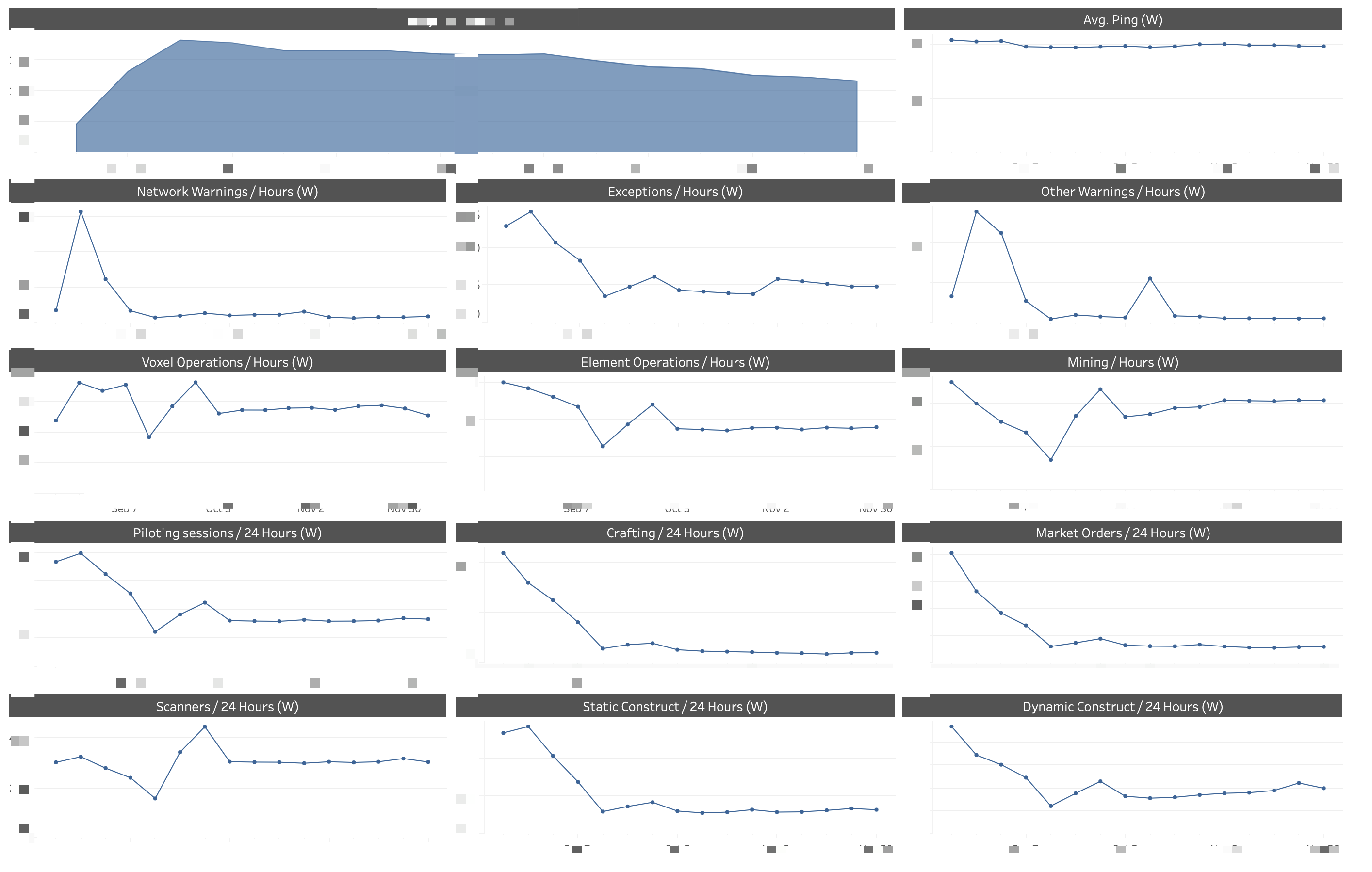 Gameplay statistics
Display player behaviors over time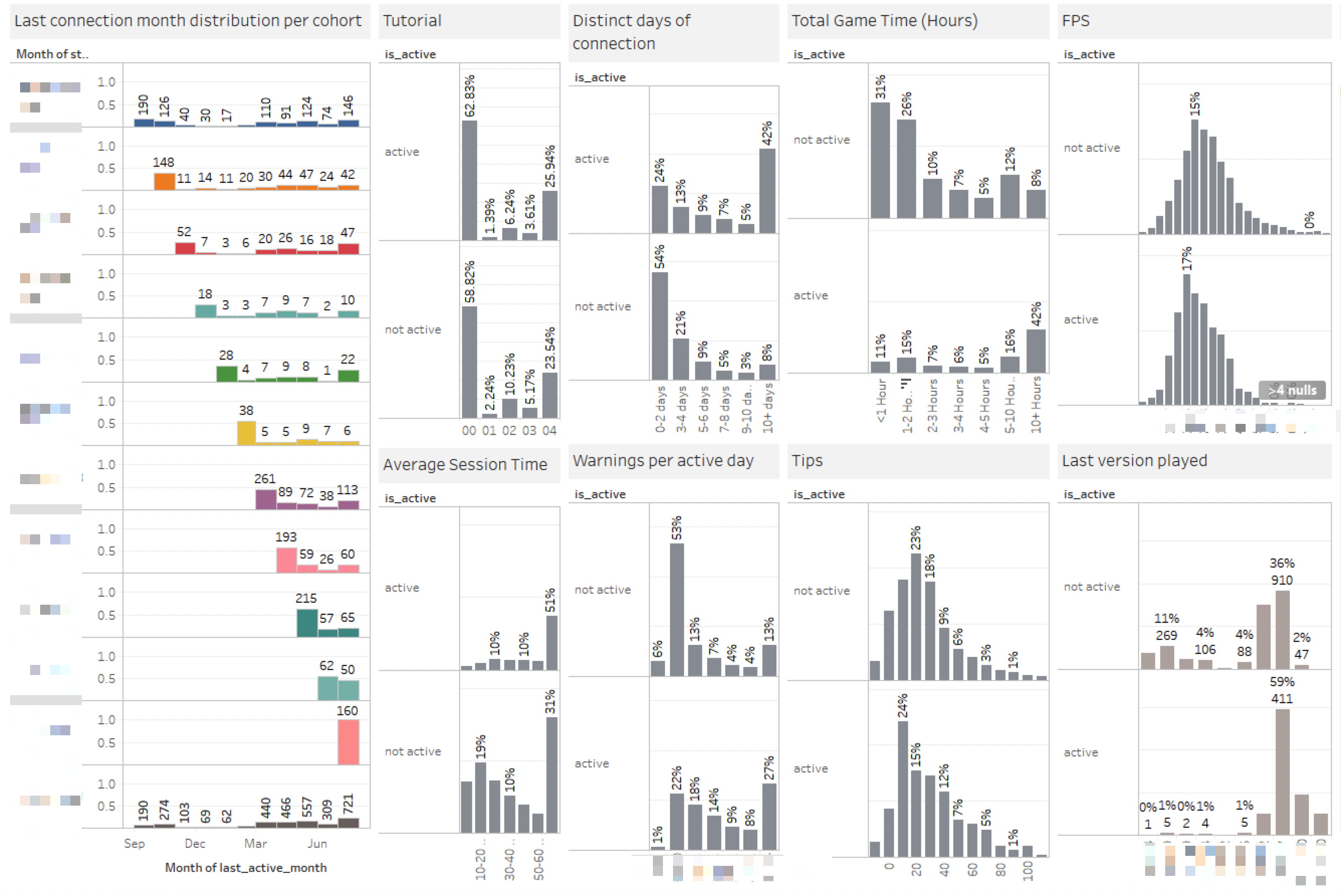 Interactive cohort analysis
Allows to understand the difference of behaviors between cohorts, between people staying and leaving ...
There is much more not presented here: clustering analysis, retention funnels, sales dashboards, adhoc studies …